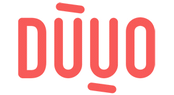 Company: Duuo
Website: https://duuo.ca
Business Category: An insurance practitioner or provider of insurance-process services
Maturity Status: Startup (less than 3 years since product went into production)
Product or Service: On-demand insurance for a fast-paced digital economy
Area: Property & Casualty Insurance
Business description:
Created by The Co-operators in 2018, Duuo is a digital insurance brand that provides on-demand solutions to meet the needs of Canadians participating in a fast-paced digital economy. With a portfolio of accessible products, including Short-Term Rental Insurance, Event Insurance, Tenant Insurance, and Rent-my-Stuff Insurance, Duuo offers innovative protection plans that can be purchased online in minutes. Powered by Slice Insurance Cloud Services, Duuo's digital platform uses AI technology to process claims and provides comprehensive cyber security protection of client and insurer information.
What makes us an InsurTech:
In 2018, an average of 128,000 Airbnb listings were active each day in Canada. Despite the popularity of short-term rentals, many homeowner's insurance policies do not cover the losses or damages that could occur. Recognizing the need to provide protection for homeowners participating in the short-term rental market, The Co-operators launched Duuo, Canada's first on-demand insurance solution for short-term rental hosts, in 2018.
Since launching with Short-Term Rental Insurance, Duuo has expanded its portfolio of products to include Rent-my-Stuff Insurance, Canada's first on-demand digital insurance for peer-to-peer sharing platforms, along with Event Insurance and Tenant Insurance.
Major features & technology used:
To create a user-friendly platform that meets the expectations of consumers and businesses participating in the short-term rental market, Duuo teamed up with Slice Insurance Cloud Services. Through Slice, the brand hosts regular hackathons, packed full of brainstorming, design sprints, and deep problem-solving, to build effective on-demand insurance products.
On-Demand Quotes and Claim Processing — Through Slice's machine learning technology, Duuo's platform allows users to source a quote on-demand by asking a few quick questions about their property, rentable items, or upcoming event. Once a quote is given, users have the choice to create an account and purchase coverage just for the days they will need it, avoiding broker fees and an unnecessary annual policy.
Customer Interaction — Understanding the importance of customer interaction and support, Duuo's platform includes a chat bot, allowing users to ask questions or share feedback. Once a message is sent through the chat bot, the user is prompted to share their email address inviting a Duuo representative to reply. The Duuo team then receives the inquiry through Intercom and responds within moments to assist the user.
Canada's First On-Demand Insurance Solution for Short-Term Rental Hosts — This technical innovation allowed Duuo to be first to the market with on-demand, episodic short-term rental insurance in Canada. Short-term rental hosts who rent their properties using popular platforms like Airbnb, HomeAway, VRBO and others, now have access to pay-per-use insurance, providing greater flexibility and an innovative protection plan that their existing policy may not cover. Duuo protects hosts for the full replacement cost of their home, vandalism, infestation, liquor liability, loss of income, and more.
News & Updates
See the latest Duuo news.
About Duuo
Duuo was created by The Co-operators, a proudly Canadian insurance company founded in 1945 by a small group of farmers and social pioneers who felt traditional insurance didn't meet their unique needs. That's why they invented a different kind of company designed especially for them.
Duuo is the 21st century version of this mindset. We just see insurance differently. That's why we've created new, on-demand solutions to meet the ever-changing needs of Canadians living and working in a highly innovative and fast-paced digital economy.
For more information, visit https://duuo.ca.
Source: Duuo
→ back to the InsurTech Spotlight index